PHILOSOPHY
PHILOSOPHY
Giampiero Panepinto is an interior designer based in Milan, which is also the city where he grew up, and where he graduated in architecture at the Politecnico University. He designs interiors for hotels, restaurants, offices and homes both in Italy and around the world. His background is, however, in fashion, and this could explain his approach to a project.
A person's look will, for example, tell you a lot about them. In the same way, the atmosphere created by a place must immediately give the impression that it's elegant, refined and unique.
Creating elegant, refined and unique places is Giampiero Panepinto's mission in life.  It requires an almost obsessive attention to detail. Relatively early on in his career he had the good fortune to go on a business trip to Japan and he goes there every year. He says: "I love the Japanese approach, which entails order and symmetry, but at the same time it is based very much on contrasts. I do the same when decorating a room, by trying to create a perfect balance in terms of the harmony and contrasts of the colours, materials and surfaces.
Giampiero Panepinto's attention to detail extends to everything.  He doesn't only work on the design of a place, but also follows such details as aromas, music, home and kitchen furniture, plants, flowers and accessories. Furthermore, he will often enliven a space by providing his own playful installation art.  Indeed, he is far more than a designer: he offers a vision that is both complete and original.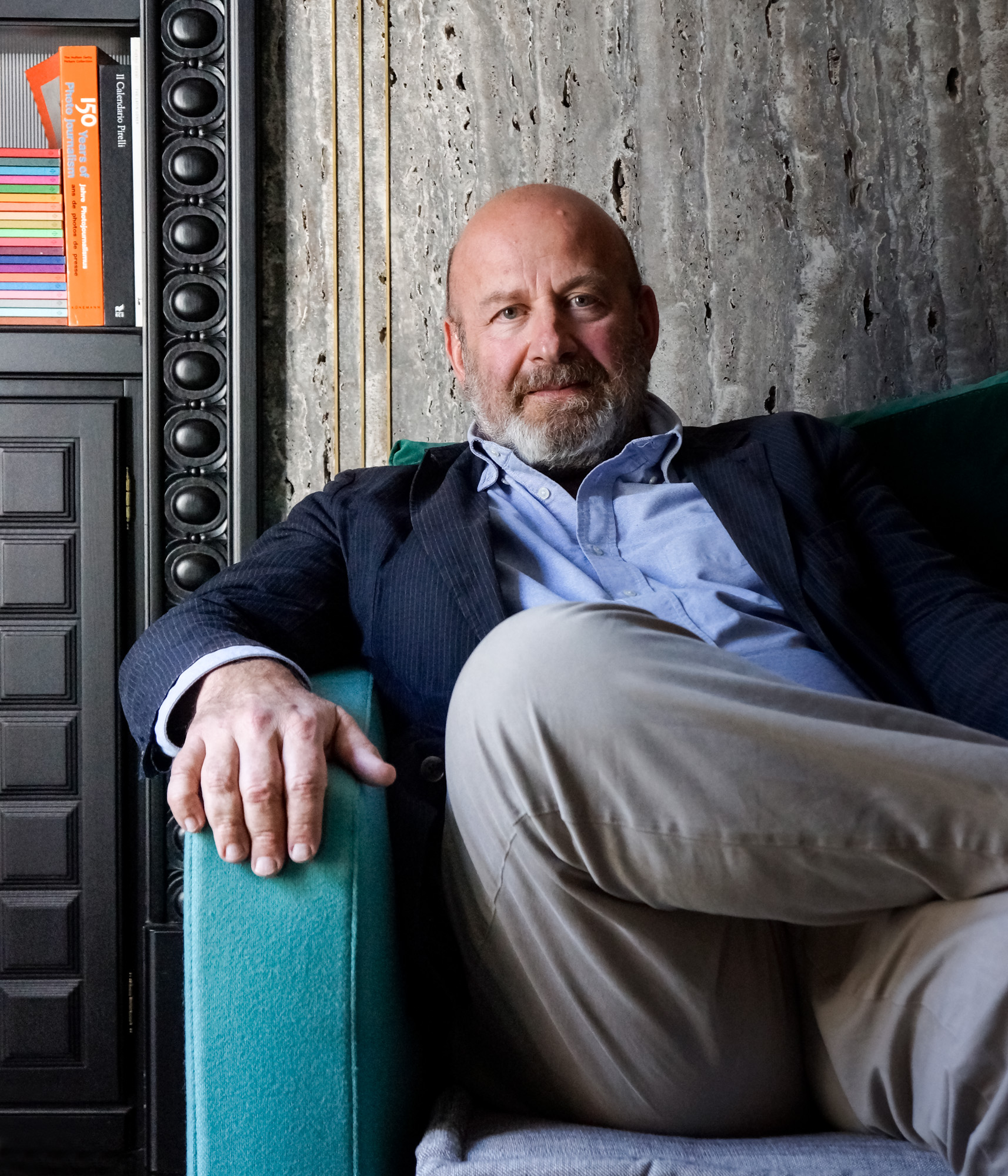 CONTRACT COUTURE
Giampiero Panepinto has also created original products in collaboration with a number of companies.
One of these projects was for a collection of furnishing fabrics which was subsequently launched on the market under the name of "Contract Couture." For this he worked alongside Prosetex, an Italian firm that specialises in large orders.Giampiero came up with two decidedly stylish ideas, in which design and originality went hand in hand with technology.
The result was a product of high quality: a series of fabrics with a totally new combination of colours. They proved to be perfect for the contract world; namely hotels, restaurants and yachts, where fireproof certification is required.
Via V.Bellini 15, 20122 Milano
02795773
0277099061
panepinto@mac.com